The 10 things i love is back after a little break and it's all about Star Wars this week!
Here you find 10 wonderful Star Wars themed things I absolutely fell in love with:
#1 Ewok necklace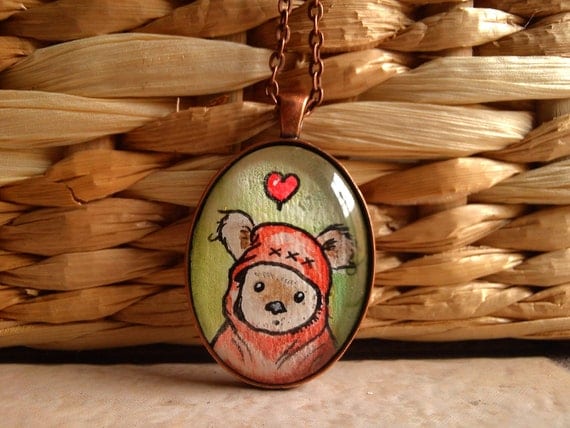 This necklace is cuteness overload! It's sold by  jenkiddo on Etsy.
#2 Star Wars heels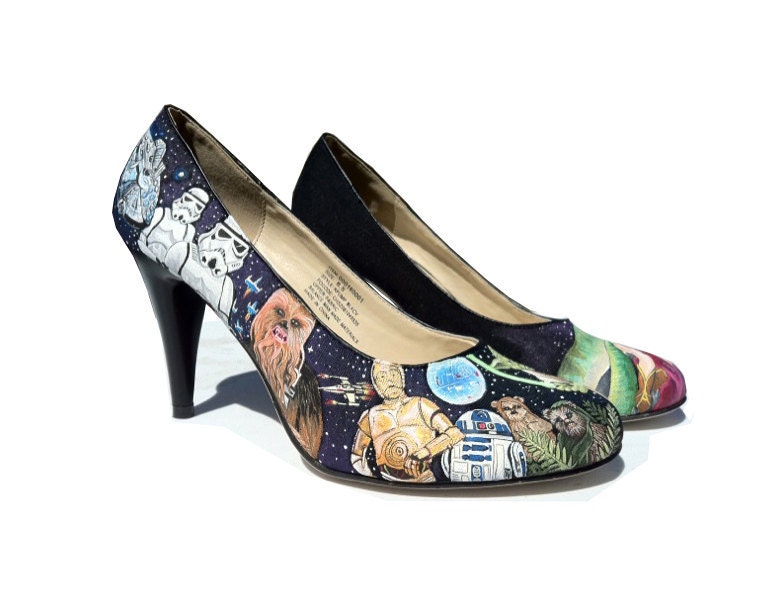 I.Love.These.Heels.
Seriously, they would be mine in a second if they weren't so incredibly expensive (That's because they are hand-painted!)
If you want to spend 200-300 Dollar on those heels, you can get them from eastbaycalifornia on Etsy.