Hi everyone! Phew, what a weekend! I not only attended the London Sewing Blogger Meet-Up on Saturday and met a few dozen lovely seamstresses, but now I'm also officially done with my master's after handing in my last essay yesterday. (Yep I went fabric swapping instead of working on my last assignment ever and it was awesome! If you want to read about the Meet Up, lovely Claire who organised everything wrote about it on her blog!)
And by the way, I did not forget to choose some blogs for the Liebster Award nomination, I was just too busy being a student and a seamstress at the same time 🙂
I know, stop talking and get down to business!
I finished dress #12 of my 27 Dresses Challenge! A green halter dress which reminds me a lot of the Marilyn wiggle dresses and believe me, this dress is so tight – there's a lot of wiggling!
I used the #122A pattern of the Burdastyle magazine July issue.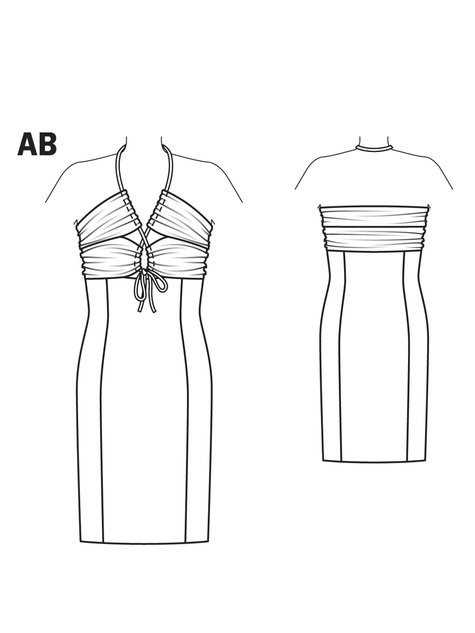 Besides all the wiggling, there's some serious risk of wardrobe malfunction with this dress. I was stupid enough to ignore the Burda instructions (like always…) and chose a stretchy, but obviously not stretchy enough fabric for making this dress.
Now it's not only super super tight, but I'm afraid I'll never wear this dress outside our flat. Why? Look at this!
It doesn't look too bad in the picture, but in reality my boobies look like stringed ham on Christmas.
There are also some other things that went wrong which you (lucky me) can't see in these super blurry pictures (sorry, broken lightbulb and both me and Mr.Thisblogisnotforyou were too lazy to get a new one.)
The fabric of the bodice part of this dress is basically the wrong way up. Yes! Stupid! Why?
I decided to cut out the fabric while watching a movie (distraction) in the living room (broken lightbulb). On the first look the fabric looks the same from both sides. If you look closer (which I obviously didn't) you see that the fabric on the right side is slightly shinier than on the left.
Where is Tim Gunn when you need him? A "This concerns me enormously" would have helped. Thanks, Tim.
I'll better not tell you that I sewed on the skirt wrong side up the first time, ending up with the raw edges on the outside. No, I better won't.
 facebook/bloglovin/pinterest
Stay in touch!