#9 of my 27 Dresses Challenge is done and ready for a trip to the park.
I finally realised that I seem to always sew dresses that are pretty, but which I almost never wear.  Furthermore they tend to take several days to make (with all my unpicking…) and this often isn't very motivating. That's why I decided to sew something very casual, summery and which would be easy and quick to finish.

I rummaged through all my Burdastyle magazines and found this cute pattern of a summer wrap blouse. It's in the Burda issue 4/2013, #120A (the black one). They also have the same blouse in white, but without the shirring on the sleeves (tie blouse #120B).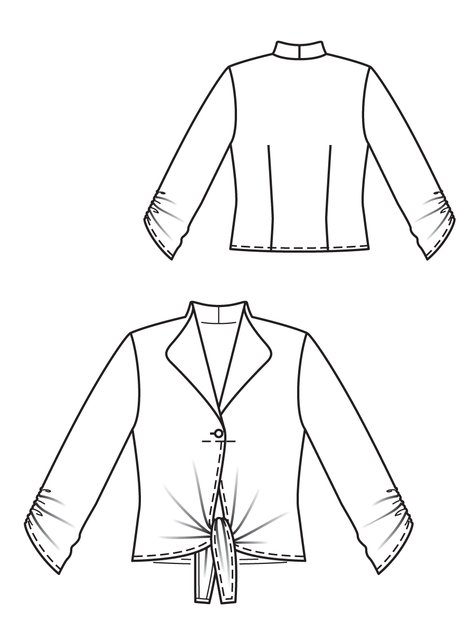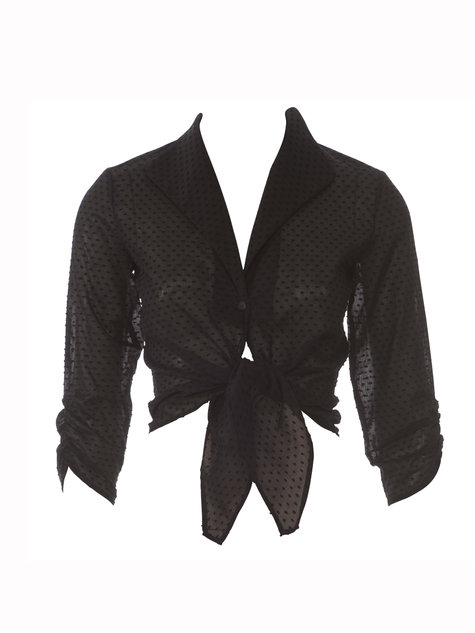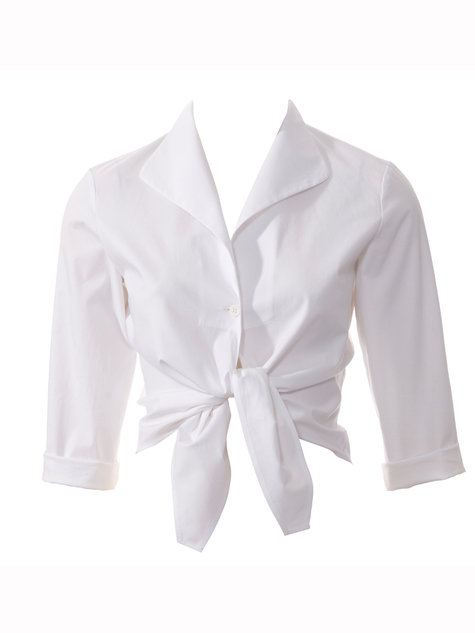 source: burdastyle.com
 After only taking small pains to style the last dress, this time I made an effort and styled the blouse in two different ways.
I think it looks best with a high waisted skirt, otherwise tummy shirts might look quite tacky.
The pattern was easy to work with and although the instructions aren't the best, the pattern is sort of self-explanatory.
I used a slightly sheer black cotton. Not the best choice, since it crinkles the instant you touch it, but now I think it's fine. a) I won't need to press this blouse and b) it goes well with the casual cut I think.
I covered the button myself using the same black cotton fabric.